Who is a Certified Blockchain Professional?
The role of a certified blockchain expert is one of the most in-demand jobs in the market today. During 2020, demand rose by around 500%, widening the already large gap between supply and demand! By earning our blockchain certification, you will become eligible for these job vacancies around the world.
Why become a Certified Blockchain Professional?
Blockchain is going to revolutionize the way people live their lives and businesses run operations. For this reason, there is a great demand for Certified Blockchain Professionals among organizations around the world.
We designed the CBP course so that full-stack developers get a comprehensive and complete understanding of blockchain from the fundamentals of how the technology works to advanced applications and implementation strategies.


Phase 1: Blockchain Fundamentals
In our blockchain certification program, we will look at the blockchain fundamentals and Distributed Ledger Technology (DLT). We will also cover the benefits of blockchain technology, introduce the basic applications it can be used for, and the various challenges faced.
These will be covered in the following modules:
Introduction to Blockchain Technology
Crypto Assets
Blockchain Mining
Bitcoin
Sustainable Blockchain
Open Source Blockchain Frameworks


Phase 2: Applications of Blockchain Technology
We will then delve deeper into the many applications of blockchain and discuss different technologies like Ethereum, AI, and others.
These will be covered in the following modules:
Ethereum: The Foundation of DApps
Decentralized Applications (DApps)
AI and Blockchain
Impact on Industry
Industry Use Cases
IoT and Blockchain (BoT)
Phase 3: Blockchain Project Implementation
From there, we will then train you to create networks, to learn the different types of networks and how to build a private network. In addition to that, students will practice on writing smart contract code using specific open source Tools and frameworks online for smart contract development on Ethereum.
These will be covered in the following module:
Blockchain Project Implementation


Phase 4: Advanced Blockchain Development
In the last section of this blockchain training program, we'll discuss a lot of advanced blockchain concepts like how to secure your blockchain network and scale your private network. In addition to that, we will also go through some of the current challenges that face blockchain technology today, like interoperability, security, privacy, performance, scalability, and standardization.
These will be covered in the following modules:
Scalable Blockchain
Security in Blockchain
Blockchain as a Service
Open Research Problems in Blockchain
Enroll with Interest-Free
Monthly Payments
No Credit Checks - 0% Interest - No Application or Registration - No late Fees - Instant Approval - Works with your existing Credit
We have partnered with Splitit to turn your purchase into smaller, bite-sized payments.
Click Here for more information about Splitit, and if you are happy to proceed, send us an email and ask for an Installment Plan.
You will receive a temporary link that will give you a choice to pay with up to 12 months interest-free monthly payments.
After finalising the payment process, you will receive your enrolment confirmation and access information via email with the next steps, within 36 hours or at the specified course's commencement date.
Installments starts from less than $242 / month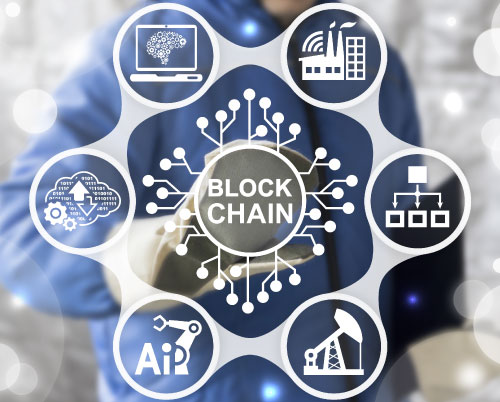 Skills needed to become a Certified Blockchain Professional
Thorough understanding of cryptography and cryptocurrencies, distributed ledgers, decentralization and smart contracts
Ability to build powerful and highly secure, decentralized applications using Ethereum, Hyperledger, Corda, Ganache and many other technologies.
Ability to provide innovative solutions to solve industry adoption and scalability issues.
Ability to provide innovative solutions to solve industry security and trust issues.
Why consider Certified Blockchain Professional training?
There is no doubt that becoming a blockchain professional is a rewarding career, however, while the demand is high, employers around the world are in search for professionals who possess the right skill set. This is where blockchain professional training comes in.
By getting trained and certified, one can gain practical skills needed for the job, as it focuses on both knowledge and skills needed to perform real-world job responsibilities, as well as, document one's expertise in blockchain and their personal commitment to their professional development.
For one to become a Certified Blockchain professional, it is important that you attain knowledge in the following areas:
Blockchain Fundamentals:
Applications of Blockchain Technology
Blockchain Project Implementation
Advanced Blockchain Development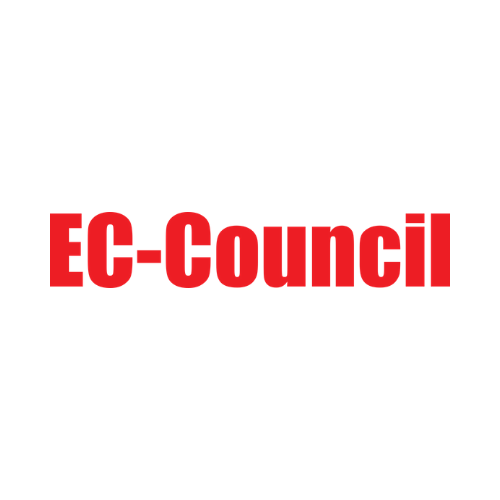 EC-COUNCIL
EC-Council has been the world's leading information security certification body since the launch of its flagship program, Certified Ethical Hacker (CEH), which created the ethical hacking industry in 2002. Since the launch of CEH, EC-Council has added industry-leading programs to their portfolio to cover all aspects of information security including EC-Council Certified Security Analyst (ECSA), Computer Hacking Forensics Investigator (CHFI), Certified Chief Information Security Officer (CCISO), among others.