Course Description
The EC-Council Certified Encryption Specialist (ECES) program introduces professionals and students to the field of cryptography. The participants will learn the foundations of modern symmetric and key cryptography including the details of algorithms such as Feistel Networks, DES, and AES. Other topics introduced:
Overview of other algorithms such as Blowfish, Twofish, and Skipjack
Hashing algorithms including MD5, MD6, SHA, Gost, RIPMD 256 and others.
Asymmetric cryptography including thorough descriptions of RSA, Elgamal, Elliptic Curve, and DSA.
Significant concepts such as diffusion, confusion, and Kerkchoff's principle.
Participants will also be provided a practical application of the following:
How to set up a VPN
Encrypt a drive
Hands-on experience with steganography
Hands on experience in cryptographic algorithms ranging from classic ciphers like Caesar cipher to modern day algorithms such as AES and RSA.
Who Should Attend
Anyone involved in the selection and implementation of VPN's or digital certificates should attend this course. Without understanding the cryptography at some depth, people are limited to following marketing hype. Understanding the actual cryptography allows you to know which one to select. A person successfully completing this course will be able to select the encryption standard that is most beneficial to their organization and understand how to effectively deploy that technology.
This course is excellent for ethical hackers and penetration testing professionals as most penetration testing courses skip cryptanalysis completely. Many penetration testing professionals testing usually don't attempt to crack cryptography. A basic knowledge of cryptanalysis is very beneficial to any penetration testing.
Enroll with Interest-Free
Monthly Payments
No Credit Checks - 0% Interest - No Application or Registration - No late Fees - Instant Approval - Works with your existing Credit
We have partnered with Splitit to turn your purchase into smaller, bite-sized payments.
Click Here for more information about Splitit, and if you are happy to proceed, send us an email and ask for an Installment Plan.
You will receive a temporary link that will give you a choice to pay with up to 12 months interest-free monthly payments.
After finalising the payment process, you will receive your enrolment confirmation and access information via email with the next steps, within 36 hours or at the specified course's commencement date.
Installments starts from less than $92 / month
What you will learn
Types of Encryption Standards and their differences
How to select the best standard for your organization
How to enhance your pen-testing knowledge in encryption
Correct and incorrect deployment of encryption technologies
Common mistakes made in implementing encryption technologies
Best practices when implementing encryption technologies
Exam Info
Number of Questions:50
Passing Score: 70%
Test Duration: 2 Hours
Test Format: Multiple Choice
Test Delivery:EC-Council Exam Center (ECC EXAM)
Course/Class Duration: 320 hours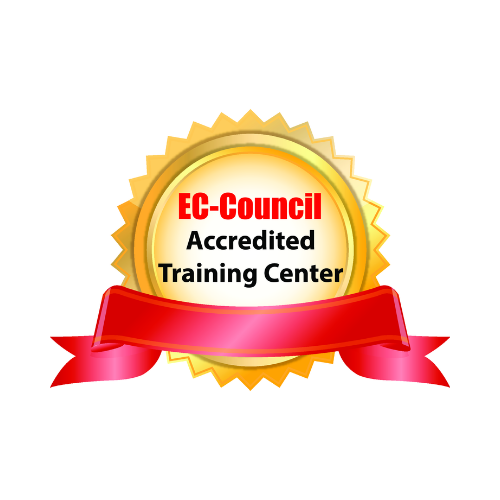 EC-COUNCIL
EC-Council has been the world's leading information security certification body since the launch of its flagship program, Certified Ethical Hacker (CEH), which created the ethical hacking industry in 2002. Since the launch of CEH, EC-Council has added industry-leading programs to their portfolio to cover all aspects of information security including EC-Council Certified Security Analyst (ECSA), Computer Hacking Forensics Investigator (CHFI), Certified Chief Information Security Officer (CCISO), among others.