The EC-Council Certified Incident Handler (ECIH) program focuses on a structured approach for performing the incident handling and response (IH&R) process. The IH&R process includes stages like incident handling and response preparation, incident validation and prioritization, incident escalation and notification, forensic evidence gathering and analysis, incident containment, systems recovery, and incident eradication. This systematic incident handling and response process creates awareness among incident responders in knowing how to respond to various types of security incidents.
Cybersecurity Professionals interested in pursuing incident handling and response as a career require comprehensive training on the IH&R concepts as well as real-world scenarios. The ECIH program includes hands-on learning delivered through iLabs, online labs within the training program.
Incident Handling & Response Track
Enroll with Interest-Free
Monthly Payments
No Credit Checks - 0% Interest - No Application or Registration - No late Fees - Instant Approval - Works with your existing Credit
We have partnered with Splitit to turn your purchase into smaller, bite-sized payments.
Click Here for more information about Splitit, and if you are happy to proceed, send us an email and ask for an Installment Plan.
You will receive a temporary link that will give you a choice to pay with up to 12 months interest-free monthly payments.
After finalising the payment process, you will receive your enrolment confirmation and access information via email with the next steps, within 36 hours or at the specified course's commencement date.
Installments starts from less than $150 / month
EC-Council's Certified Incident Handler provides students with a method-driven program that uses a holistic approach to cover vast concepts concerning organizational incident handling and response from preparing and planning the incident handling response process to recovering organizational assets after a security incident. The skills taught in EC-Council's ECIH program are desired by cybersecurity professionals from around the world and is respected by employers.
Why ECIH?
To enable individuals and organizations with the ability to handle and respond to different types of cybersecurity incidents in a systematic way.
To ensure that organization can identify, contain, and recover from an attack.
To reinstate regular operations of the organization as early as possible and mitigate the negative impact on the business operations.
To be able to draft security policies with efficacy and ensure that the quality of services is maintained at the agreed levels.
To minimize the loss and after-effects breach of the incident.
For individuals: To enhance skills on incident handling and boost their employability.
Course Outline
Module 01: Introduction to Incident Handling and Response
Module 02: Incident Handling and Response Process
Module 03: Forensic Readiness and First Response
Module 04: Handling and Responding to Malware Incidents
Module 05: Handling and Responding to Email Security Incidents
Module 06: Handling and Responding to Network Security Incidents
Module 07: Handling and Responding to Web Application Security Incidents
Module 08: Handling and Responding to Cloud Security Incidents
Module 09: Handling and Responding to Insider Threats
Who's it For?
The incident handling skills taught in ECIH are complementary to the job roles below as well as many other cybersecurity jobs:
Penetration Testers
Vulnerability Assessment Auditors
Risk Assessment Administrators
Network Administrators
Application Security Engineers
Cyber Forensic Investigators/ Analyst and SOC Analyst
System Administrators/Engineers
Firewall Administrators and Network Managers/IT Managers
ECIH is a specialist-level program that caters to mid-level to high-level cybersecurity professionals. In order to increase your chances of success, it is recommended that you have at least 1 year of experience in the cybersecurity domain.
ECIH members are ambitious security professionals who work in Fortune 500 organizations globally.
Why Incident Handling Is a Must for Every Organization
Despite all elementary security measures, organizations are still finding it difficult to withstand cyberattacks. The least of the consequences caused by the attacks are weakening the very foundation of the organization's business processes. An effective incident handling and response program ensures quick healing by reducing the time spent on containment and aims to reinstate business processes to the expected level of quality.
How E|CIH Benefits Individuals
Gain Access to new, advanced Labs: The E|CIH Program comes with access to over 50 labs, 800 tools, and 4 OSs
Compliant with Major Industry Frameworks: 100% Complaint with the NICE 2.0 Framework and the CREST Framework
Comprehensive Templates Available: A large array of templates, check lists, and cheat sheets
E|CIH also Covers a Huge Variety of Security Incidents
Learning Objectives of E|CIH Program
Understand the key issues plaguing the information security world
Learn to combat different types of cybersecurity threats, attack vectors, threat actors and their motives
Learn the fundamentals of incident management including the signs and costs of an incident
Understand the fundamentals of vulnerability management, threat assessment, risk management, and incident response automation and orchestration
Master all incident handling and response best practices, standards, cybersecurity frameworks, laws, acts, and regulations
Decode the various steps involved in planning an incident handling and response program
Gain an understanding of the fundamentals of computer forensics and forensic readiness
Comprehend the importance of the first response procedure including evidence collection, packaging, transportation, storing, data acquisition, volatile and static evidence collection, and evidence analysis
Understand anti-forensics techniques used by attackers to find cybersecurity incident cover-ups
Apply the right techniques to different types of cybersecurity incidents in a systematic manner including malware incidents, email security incidents, network security incidents, web application security incidents, cloud security incidents, and insider threat-related incidents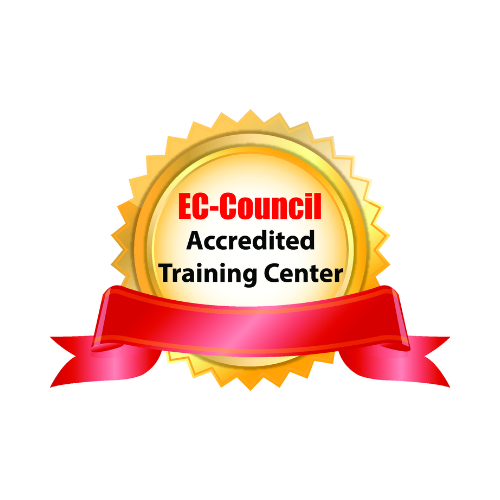 EC-COUNCIL
EC-Council has been the world's leading information security certification body since the launch of its flagship program, Certified Ethical Hacker (CEH), which created the ethical hacking industry in 2002. Since the launch of CEH, EC-Council has added industry-leading programs to their portfolio to cover all aspects of information security including EC-Council Certified Security Analyst (ECSA), Computer Hacking Forensics Investigator (CHFI), Certified Chief Information Security Officer (CCISO), among others.