Ethical Hacking Fundamentals
Ethical Hacking Fundamentals (E|HF) is an entry-level security program covering the fundamental concepts of information security. It equips students with the skills required to identify the increasing information security threats which reflect on the security posture of the organization and implement general security controls.
This program gives a holistic overview of the key components of information security. It provides a solid fundamental knowledge required for a career in information security.
The E|HF is designed for those interested in learning the various fundamentals of information security.
Enroll with Interest-Free
Monthly Payments
No Credit Checks - 0% Interest - No Application or Registration - No late Fees - Instant Approval - Works with your existing Credit
We have partnered with Splitit to turn your purchase into smaller, bite-sized payments.
Click Here for more information about Splitit, and if you are happy to proceed, send us an email and ask for an Installment Plan.
You will receive a temporary link that will give you a choice to pay with up to 12 months interest-free monthly payments.
After finalising the payment process, you will receive your enrolment confirmation and access information via email with the next steps, within 36 hours or at the specified course's commencement date.
Installments start from less than $15 / month
Why E|HF Is Important
It facilitates your entry into the world of information security.
It provides a professional understanding of the concepts of information security
It provides best practices to improve organizational security posture
It enhances your skills as a Security Specialist and increases your employability
The Critical Nature of Information Security
Information security refers to securing data and information systems from unauthorized access, unauthorized use, misuse, destruction, or alteration. The goal of information security is to protect the confidentiality, integrity, and availability of digital information.
Information security plays a vital role in all organizations. It is a state of affairs where information, information processing, and communication are protected against confidentiality, integrity, and availability of the information and information processing. In communications, information security also covers trustworthy authentication of messages that cover identification of the parties, verifying, and recording the approval and authorization of the information, non-alteration of the data, and the non-repudiation of the communication or stored data.
Information security is one of the required elements constituting the quality of information and information systems. Precaution to information security risks and taking adequate and sufficient information security measures are part of the good information processing practice required in particular by the data protection laws and more broadly, part of the good information management practice.
Learning Objectives of the E|HF Program
Understanding the various key issues plaguing the information security
Gain an understanding of the different stages of hacking cycle
Master the fundamentals of ethical hacking and pen testing
Learn the various types of information security threats and attacks
Understand the various types of malware (Virus, Worms, Trojans)
Understand the different types of attack techniques such as social engineering, password cracking, etc. and their countermeasures
Understand the different types of cryptography ciphers, Public Key Infrastructure (PKI), cryptography attacks, and cryptanalysis tools
Understand the different types of web server and web application attacks, and countermeasures
Gain an understanding of wireless network, wireless encryption, wireless threats, wireless hacking tools, and Wi-Fi security
Master the fundamentals of IDS and IDS evasion techniques
Master the fundamentals of firewall and honeypot, and different techniques for bypassing firewall
Target Audience
The Ethical Hacking Fundamentals course is designed for anyone looking to enhance their skills and build a career in information security and ethical hacking.
Suggested Course Duration
2 Days | 16 hours total class time
Course Outline
Module 01: Information Security Fundamentals
Module 02: Hacking Cycle
Module 03: Introduction to Ethical Hacking
Module 04: Addressing Threats
Module 05: Virus, Worms, Trojans
Module 06: Password Cracking
Module 07: Social Engineering
Module 08: Cryptography
Module 09: Web Servers and Web Applications
Module 10: Wireless Networks
Module 11: Intrusion Detection System
Module 12: Firewalls and Honeypots
Certification
Post the completion of attending the complete official course, candidates will receive their Certificate of Attendance.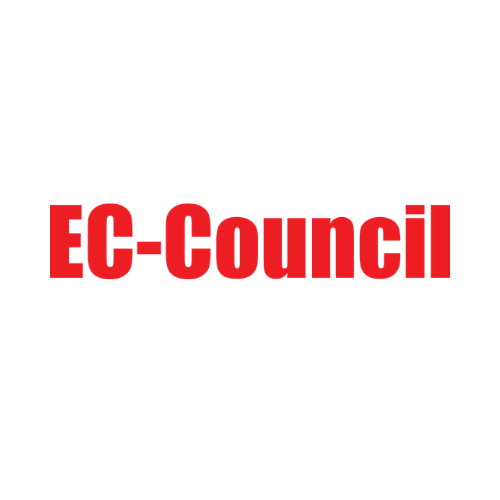 EC-Council has been the world's leading information security certification body since the launch of its flagship program, Certified Ethical Hacker (CEH), which created the ethical hacking industry in 2002. Since the launch of CEH, EC-Council has added industry-leading programs to their portfolio to cover all aspects of information security including EC-Council Certified Security Analyst (ECSA), Computer Hacking Forensics Investigator (CHFI), Certified Chief Information Security Officer (CCISO), among others.