Certified Penetration Testing Professional
The Certified Penetration Testing Professional or CPENT, for short, re-writes the standards of penetration testing skill development.
EC-Council's Certified Penetration Tester (CPENT) program teaches you how to perform an effective penetration test in an enterprise network environment that must be attacked, exploited, evaded, and defended. If you have only been working in flat networks, CPENT's live practice range will teach you to take your skills to the next level by teaching you how to pen test IoT systems, OT systems, how to write your own exploits, build your own tools, conduct advanced binaries exploitation, double pivot to access hidden networks, and also customize scripts/exploits to get into the innermost segments of the network.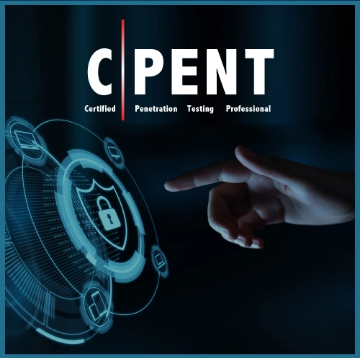 The CPENT Program is a user-driven certification.
Join our CPENT Training Course to go beyond the concepts taught in CEH and learn the proven pen test methodologies used by the pros.
The heart of the CPENT program is all about helping you master your pen testing skills by putting them to use on our live cyber ranges. The CPENT ranges were designed to be dynamic in order to give you a real-world training program, so just as targets and technology continue to change in live networks, both the CPENT practice and exam ranges will mimic this reality as our team of engineers continue to add targets and defenses throughout the CPENT course's lifetime.
Enroll with Interest-Free
Monthly Payments
No Credit Checks - 0% Interest - No Application or Registration - No late Fees - Instant Approval - Works with your existing Credit
We have partnered with Splitit to turn your purchase into smaller, bite-sized payments.
Click Here for more information about Splitit, and if you are happy to proceed, send us an email and ask for an Installment Plan.
You will receive a temporary link that will give you a choice to pay with up to 12 months interest-free monthly payments.
After finalising the payment process, you will receive your enrolment confirmation and access information via email with the next steps, within 36 hours or at the specified course's commencement date.
You have the potential to earn two certifications with one exam. If you score above a 90% on the CPENT live range exam, not only will you earn the CPENT certification, but you will also earn the Licensed Penetration Tester (LPT) Master Credential!
To be a LPT (Master) means that you can find chinks in the armor of defense-in-depth network security models with the help of network pivoting, making exploit codes work in your favor, or by writing Bash, Python, Perl, and Ruby scripts. The live range CPENT exam demands that you think on your feet, be creative in your approach, and not rely on the conventional techniques.
Outsmarting and out maneuvering the adversary is what sets you apart from the crowd. The CPENT's hands-on exam offers a challenge like no other by simulating a complex network in real time. This experience will test your perseverance and focus by forcing you to outdo yourself with each new challenge.
LPT (Master) certified professional can:
Demonstrate a repeatable and measurable approach to penetration testing
Perform advanced techniques and attacks to identify SQL injection, Cross site scripting (XSS), LFI, RFI vulnerabilities in web applications
Submit a professional and industry accepted report that achieves management and technical buy-in
Get access to proprietary EC-Council penetration testing methodologies
Write exploit codes to gain access to a vulnerable system or application
Exploit vulnerabilities in Operating systems such as Windows, Linux
Perform privilege escalation to gain root access to a system
Demonstrate 'Out-of-the-box' and 'lateral' thinking
Ensure the integrity and value of the penetration testing certification, in a fully online, remotely proctored certification exam
100% mapped with the NICE framework.
100% methodology-based penetration testing program.
Blends both manual and automated penetration testing approaches.
Designed with the most common penetration testing practices offered by the best service providers.
Maps to all major Job Portals. Role Title: Penetration Tester and Security Analyst.
Provides strong reporting writing guidance.
Gives a real-world experience through an Advanced Penetration Testing Range.
Provides candidates with standard Pen test for use in the field.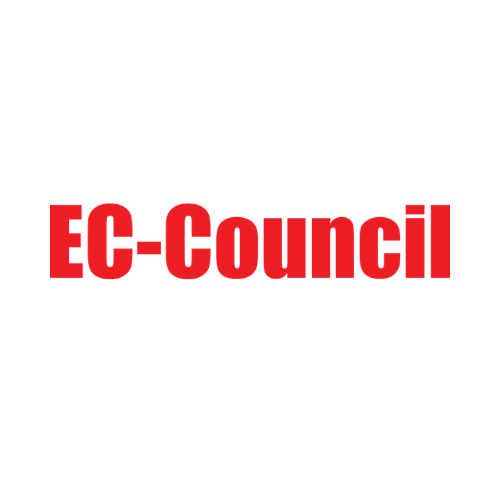 EC-Council has been the world's leading information security certification body since the launch of its flagship program, Certified Ethical Hacker (CEH), which created the ethical hacking industry in 2002. Since the launch of CEH, EC-Council has added industry-leading programs to their portfolio to cover all aspects of information security including EC-Council Certified Security Analyst (ECSA), Computer Hacking Forensics Investigator (CHFI), Certified Chief Information Security Officer (CCISO), among others.