Overview
Scrum Master Certified (SMC™) professionals have a practical, working knowledge of Scrum that equips them to implement and work in a Scrum environment. The purpose of the exam is to confirm the applicants have achieved sufficient understanding of how to apply Scrum in the projects and to tailor Scrum in a particular scenario.
SMC™ professionals are facilitators who ensure that the Scrum Team is provided with an environment conducive to completing the project successfully. The Scrum Master guides, facilitates, and teaches Scrum practices to everyone involved in the project; clears impediments for the team; and, ensures that Scrum processes are being followed.
Successful candidates will be awarded the Scrum Master Certified (SMC™) certification by SCRUMstudy after passing the certification exam.
Enroll with Interest-Free
Monthly Payments
No Credit Checks - 0% Interest - No Application or Registration - No late Fees - Instant Approval - Works with your existing Credit
We have partnered with Splitit to turn your purchase into smaller, bite-sized payments.
Click Here for more information about Splitit, and if you are happy to proceed, send us an email and ask for an Installment Plan.
You will receive a temporary link that will give you a choice to pay with up to 12 months interest-free monthly payments.
After finalising the payment process, you will receive your enrolment confirmation and access information via email with the next steps, within 36 hours or at the specified course's commencement date.
Installments starts from less than $75 / month
Prerequisites
There is no formal prerequisite for this certification. However, it is preferable to complete the Scrum Developer Certified (SDC™) certification before applying for the Scrum Master certification.
Who this course is for
This certification is appropriate for anyone who is interested in working as a Scrum Master or for someone who is already a Scrum master in his organization. Scrum Master is an important role in any Scrum team and need not be a technology expert to be effective. Moreover, although Scrum is popular in the IT industry, it can be used effectively across different industries.
The SBOK Guide, on which the SMC course is based on, can be used as an effective guide for implementation. 
What you'll learn
The participants will be prepared to take SMC™ certification exam and pass. Also they will be able to apply the concepts in their day to day job. 
Have an understanding of the Scrum philosophy and principles

Have practical knowledge of Scrum, including roles, meetings, and artefacts




Understand other roles in Scrum

Have participated in role-plays, during which they carry out a Scrum project

Have gained knowledge pertaining to, and the ability to anticipate issues related to, the practical implementation of Scrum

Be armed with the proper tools to address, resolve, and take the lead on Scrum issues in their organisation
Examination
This course pricing includes an exam voucher to sit an online proctored exam through SCRUMstudy. The voucher is valid for 180 days.
Exam Format
Multiple choice

100 questions per exam

No negative marks for wrong answers

120 minutes duration

Proctored online exam

Current pass rate: 95%
After passing the exam, each student's certificate will be mailed to them by SCRUMstudy.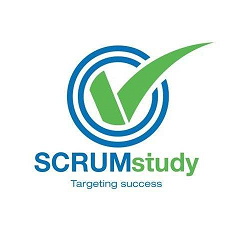 SCRUMstudy™
Powered by VMEdu
SCRUMstudy™ is the global accreditation body for Scrum and Agile certifications. It has authored the SBOK® Guide as a comprehensive guide to deliver successful projects using Scrum.
SCRUMstudy™ works through its large global partner network of Authorized Training Providers (A.T.P.s) to deliver trainings and certifications.
Important certifications provided by SCRUMstudy™ include Scrum Fundamentals Certified(SFC™), Scrum Developer Certified (SDC®), Scrum Master Certified (SMC®), Scaled Scrum Master Certified (SSMC™),
SCRUMstudy Agile Master Certified (SAMC™), Scrum Product Owner Certified (SPOC®), Scaled Scrum Product Owner Certified (SSPOC™) and Expert Scrum Master Certified (ESMC™)
Maintaining Certification
To maintain the certification status, Scrum Developer Certified (SDC™) certified professional will need to earn 25 re-certification credits every 3 years.
How Does it Work?
Enroll and apply by paying the course fee on Schollege. Schollege is a SCRUMstudy™ Authorized Training Partner. 
You will receive your enrolment confirmation and SCRUMstudy access information via email within 24hrs of enrollment.
Access the online course and take the exam 
Get a Copy of SBOK™ Guide online version.
Schedule the SMC proctored exam.
SCRUMstudy verifies the application; confirms the exam date & time
Take the two hours proctored exam online.
Upon successful completion of the exam, get an online certificate.
Your name will be added to the SCRUMstudy Certification Registry.
If unable to pass the exam, you can schedule again and take a maximum of two free exam retakes.